Colormax 7 - Envelope press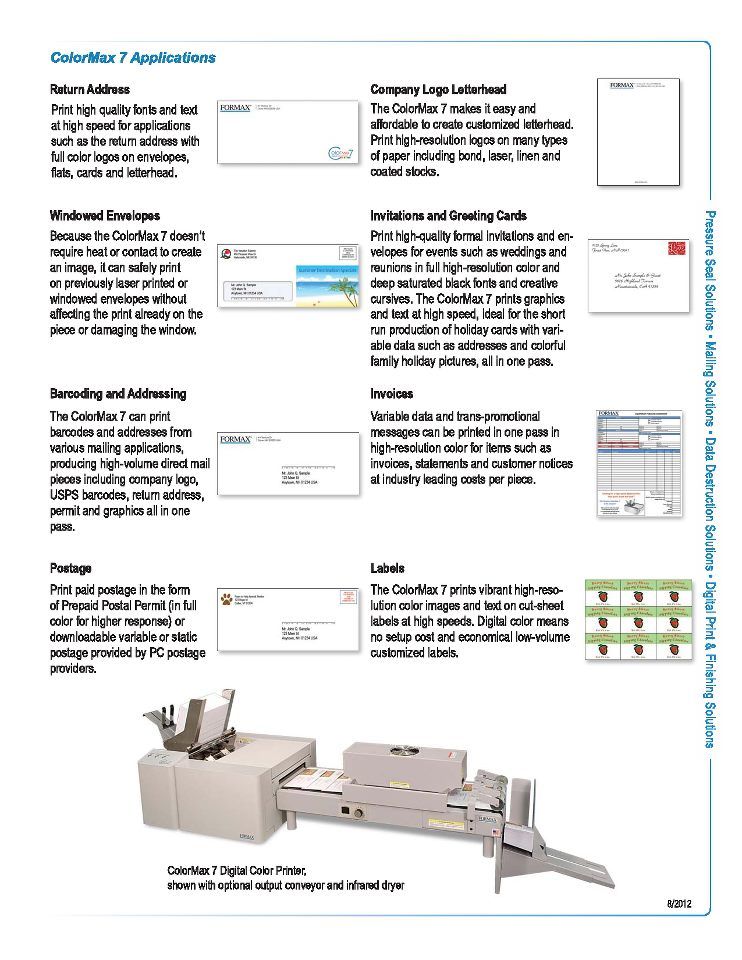 The ColorMax 7 is a high-speed inkjet printer powered by revolutionary Memjet™ technology making color printing fast and affordable without sacrificing quality. It's the ideal solution for full-bleed color printing of envelopes, marketing materials and more.
The ColorMax 7 produces crisp, full-color CMYK images up to 1600 x 1600 dpi at 6 inches per second in up to 16.8 million colors. Its patented Memjet™ fixed print head makes this possible with five ink channels flowing through 70,400 nozzles and no moving parts. This offers higher speeds, more precise printing using less ink, less noise and lower maintenance costs than standard print heads. What would take a color shuttle head printer 10 hours to produce at 600 dpi, the ColorMax 7 can print in a little more than 20 minutes at 1600 dpi.